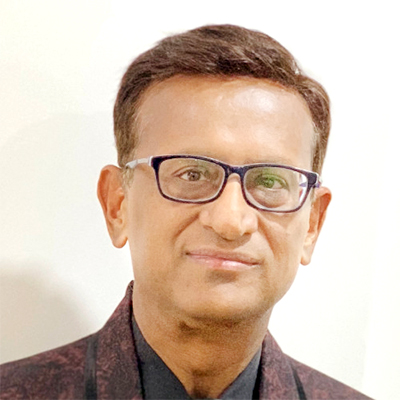 Founder and Partner
Mr. Anil Goel 
B. Com, FCA, DISA; Insolvency Professional, Peer Reviewer, Qualified Independent Director,
Post Qualification Certificate Courses from ICAI: Forensic Audit and Fraud Detection,
lnd-AS, Concurrent Audit, Public Finance and Government Accounting,
Membership No. 083454(1984)
AniI Goel, Fellow member of Institute of Chartered Accountants of India and an Insolvency Professional (I P) is the Senior Partner of the Firm since 1984. Having post qualification experience of more than 37 years rendering whole range of professional services to a large number of Corporates.
As a part of AAA Insolvency Professionals, he has assisted and supported partners of the IPE in 200 cases under the IBC. He has huge experience of Forensic Audits where he has been Appointed Forensic Auditor, Monitored the work of Forensic Audits and examined the Forensic Audit reporting.
He is heading the Delhi Office of the Firm and with his rich experience provides guidance to all Departments i.e. Audit & Assurance, Forensic Audit and Fraud Investigation, Transaction Audit, Tax Advisory and Compliances Services, Internal Audit Services, Corporate Finance & Project Finance and Transaction Services (due diligence, structuring, pre & post deal consultancy, documentation).
Although, his experience and vision is vast enough to justify his contribution in each area of the practice, his personal specialization is in the areas of Resolving Insolvency in the IBC Framework and outside IBC Framework; Corporate Debt Structuring and Restructuring; Corporate Finance and Project Finance; Transaction Services; etc.
He is handling multi-dimensional work for a Broad Network of Clients. He has got ample experience of Valuation of Assets of companies for the purpose of calculating Intrinsic Value of the Shares and for the purpose of mutual settlement of disputes amongst the Stakeholders.
His strategies for managing operations such as special focus on application of Information Technology, Intensive Training, Friendly & Participative approach and fare practices has been the key factors for the consistent growth of the organization.